Sell your luxury watch online today, and receive multiple offers from high-end watch dealers across the UK.
✔ Multiple Price Offers
✔ Fast Payments
✔ Risk-free and Secure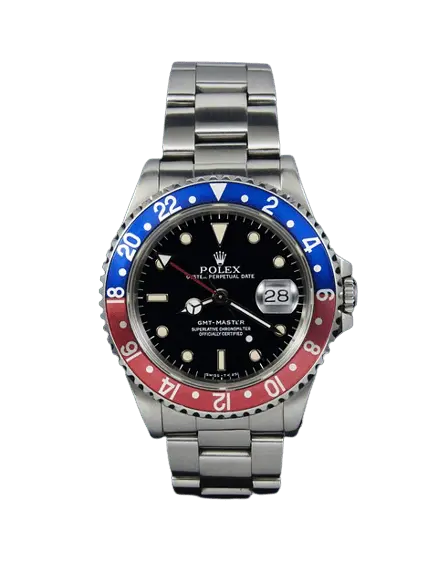 The best way to sell your watch online
We are watch experts that have been in the watch industry for a number of years, and understand the sentimental value watches hold, which is why we work for you to get the best possible price and payout that your luxury watch deserves. Easily sell your watch with us online or use our consignment service, allowing us to sell your watch directly to top UK luxury watch dealers.
Sell My Watch accepts a wide range of watch models and luxury watches, from Rolex and Omega to Tag Heuer and Breitling. Although all models are considered, keep in mind that the higher-end watches receive better offers.
Straightforward and quick service

Hassle-free and easy to deal with

Competitive quote

Secure, same-day payments

Risk-free, pre-paid, and fully insured shipping
Fill In Our Form To Recieve Your Free Quote 👉 
"I was incredibly nervous about selling my watch. I had never done anything like this before, and I wasn't sure what to expect. But as soon as I reached out to Sell My Watches, all of my worries were taken away. The team were incredibly helpful and understanding, and they walked me through the entire process. They made sure I was comfortable every step of the way, and I couldn't be happier with the outcome. I highly recommend Sell My Watches to anyone looking to sell their watch. They made the experience easy and stress-free."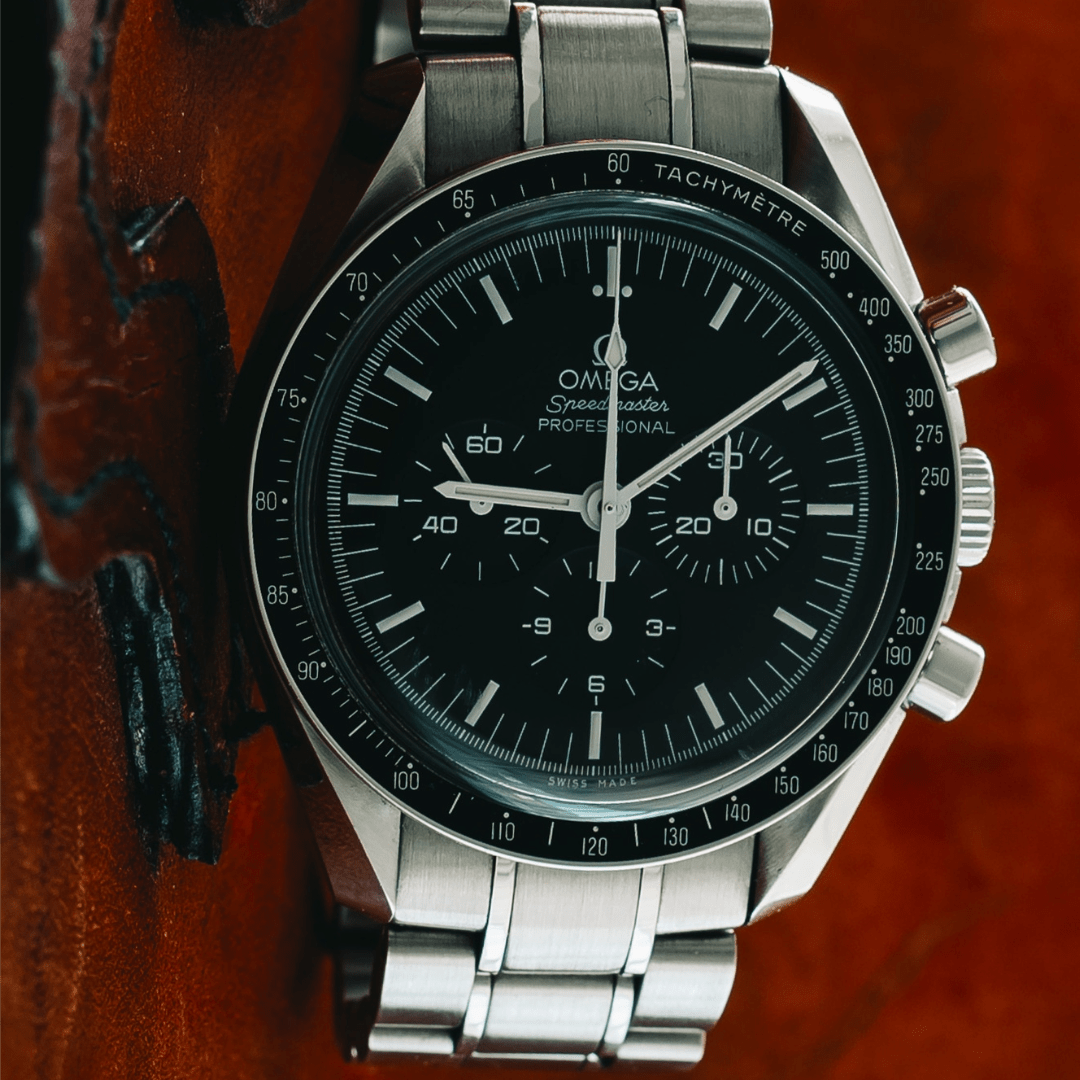 We make the process of selling your watch as straightforward as possible, from a simple online form to same-day payouts. Once you submit your form, your watch will be ready to receive offers from a number of verified watch dealers, allowing you to get the payment your watch deserves.
We accept luxury watches of all brands, whether it's a new watch or pre owned, starting at the value of £500. If you are looking to sell a watch online, that may be worth less than £500, reach out to us. Depending on the circumstance, we may be able to accept lower-valued watches.
In conclusion, if you're looking to sell your watch for cash, we are the experts you can trust. With our knowledge and expertise in the field, as well as our commitment to fair and competitive pricing, we can help you get a fair price for your watch without any hassle. Contact us today to learn more about our buying and consignment services.
How Sell My Watch Online works
1. Fill out our simple online form 
The first step is to take a few moments and complete our online form. Share some basic information, and share your watch details – such as the brand, model, year, and any other information that may be relevant. We may ask you for some photos in the follow-up emails.
2. Receive multiple offers from verified dealers
We send your watch submission to luxury watch dealers across the UK, allowing them to make offers. This way you get the best value for your watch, and only choose the offer that works best for you!
3. Send your watch to us
We then send you a pre-paid, fully insured envelope that's sent directly to your home. Once we receive the watch, we run a full inspection and authenticity check. Once we are happy with the watch, we will send you a full quote and payment that day.
4. Choose payment option
Be it cash, PayPal, or payment via bank transfer, depend on our quick service and a fast payout as soon as the watch inspection is finalised. All online payments are completely secure and released as soon as the watch is verified, you can receive payment in 24 to 48 hours!
Types of Watches We Accept
We accept a wide range of luxury watch brands. This includes but is not limited to:
Whether your watch is vintage or modern, we're interested in seeing what you have. If your watch brand isn't listed above, don't hesitate to reach out. We consider all watch models.
Why Choose Sell My Watches?
When you choose to sell your watch with us, you're choosing a service that values fairness, transparency, and convenience. Here's why you should use us when looking to sell your watch online:
Competitive Offers
:
We connect you with multiple high-end watch dealers across the UK, ensuring you get the best possible price for your watch.
Fast and Secure Payments
:
We offer secure, same-day payments. Once your watch has been inspected and verified, you'll receive your payment promptly.
Risk-Free Shipping
:
We provide a pre-paid, fully insured envelope for you to send us your watch. This means you can sell your watch from the comfort of your own home, without any risk.
Expert Knowledge
:
With our extensive knowledge and expertise in luxury watches, we can provide accurate valuations and ensure you get a fair price for your watch, as we work to get a better deal.
Choose Sell My Watches for a selling experience that's easy, secure, and rewarding.
Sell your watch in person
If you would like to deal with us directly, arrange a meeting in our office in Chester. If we are happy with the watch, you may receive an offer from us then and there and leave with full payment in a cash sum. Please highlight this in our Contact Form fill
What is the best place to sell watches?
There are a number of different avenues available to sell a used pre owned watch. You can either go through consignment and have a trusted third party sell for you, or you can use online marketplaces.
Selling online is easy and simple, and services such as Sell My Watch offer connections to verified dealers across the UK – ensuring you get the best price possible for your watch.
How much is my watch worth?
There are many factors that contribute to a watch's value. In our online watch valuation form, we ask you questions on you watch's condition, if it comes with its original box and papers, if the components are original, the model number, and if the watch is a limited edition. Your watch's worth may depend on how you answer these questions.
How to sell used luxury watches
Selling an old watch can be intimidating, and it can be difficult to know who to trust and how to know if you are receiving a fair price. Sell your used watch and feel confident in your offers as dealers across the country bid from a competitive and accurate valuation.
Are old watches worth any money?
Yes, they can be worth a lot of money! Most luxury watch brands retain their value, even if they don't work anymore.
What brands of watches are valuable?
When it comes to valuable watches, Rolex is possibly the most well-known luxury brand in the world. However, there are many more luxury brands that offer long-term value. Some luxury brands include Panerai, Patek Philipe, Breitling, Cartier watches, Omega, TAG Heuer, and many more.
How can i find out how much my rolex watch is worth?
To determine the value of a Rolex watch, there are a few factors you'll need to consider. First, the age and overall condition of the watch will play a big role in its value. Additionally, the specific model and any unique features it has will also affect its value. The best way to determine the exact value of your Rolex watch would be to have it appraised by us. We will be able to give you a more accurate idea of its worth based on the current market for Rolex watches.
Selling your watch couldn't be easier, Complete our Online Form today or get in touch to see how valuable your watch is today and receive an excellent price!