Sell Your Patek Philippe Watch: Unlock the Best Value for Your Timepiece
Patek Philippe, a brand that epitomises luxury and precision, has been producing world-class timepieces since its inception. Renowned for their unparalleled craftsmanship, Patek Philippe watches are the choice of royalty, celebrities, and watch aficionados globally.
If the thought, "How can I sell my Patek Philippe watch?" has crossed your mind, you're in good company.
Numerous Patek Philippe owners grapple with this decision, often pondering the intricacies of the selling process, the worth of their timepiece, and the quest for a credible buyer.
At SellMyWatches, we recognise these apprehensions and are dedicated to offering a smooth, rewarding journey when selling your Patek Philippe watch.
I owned a vintage Patek Philippe Calatrava that was sitting unused in my collection. After thorough research, I chose to sell it to SellMyWatches. The entire process was impeccable. Their team demonstrated deep expertise and gave me a just valuation for my watch. The entire transaction was transparent and swift, and their professionalism stood out. I felt truly valued and would wholeheartedly endorse SellMyWatches to anyone aiming to sell their high-end watch. They truly surpassed my hopes.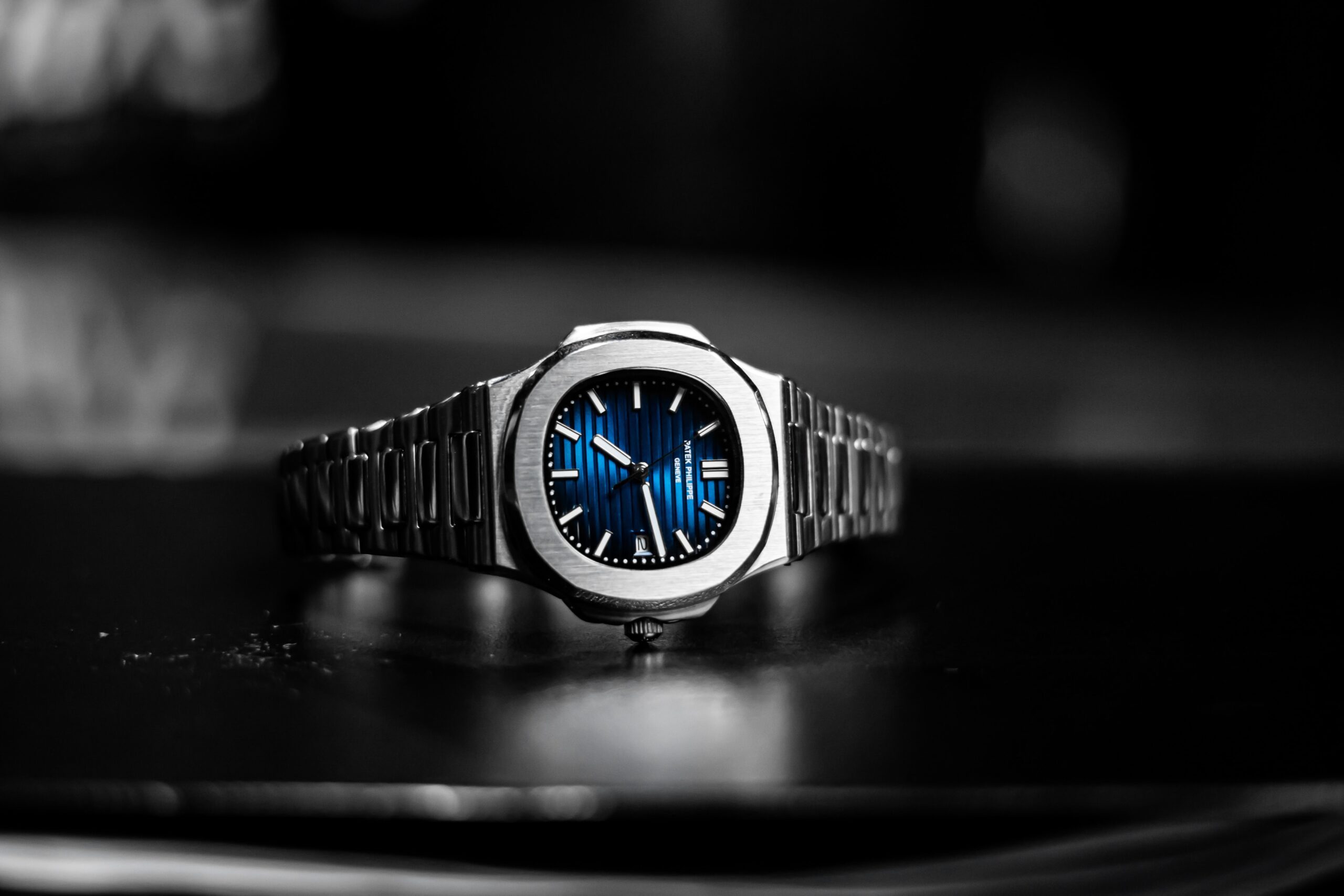 Why Choose to Sell Your Patek Philippe Watch?
As a luxury watch brand, Patek Philippe is one of the most sought-after names in the watch market. Selling your Patek Philippe watch can yield competitive prices, especially if it's a rare model or in pristine condition.
Selecting the ideal buyer for your Patek Philippe watch is paramount. We boast a service that mirrors the excellence of the watches we acquire.
Our seasoned team possesses profound insights and experience with elite Swiss timepieces, guaranteeing you a just and precise valuation for your Patek Philippe.
Our methodology is swift, streamlined, and open, devoid of any concealed charges. We ensure immediate remuneration upon consensus, crafting a stress-free avenue for watch sales.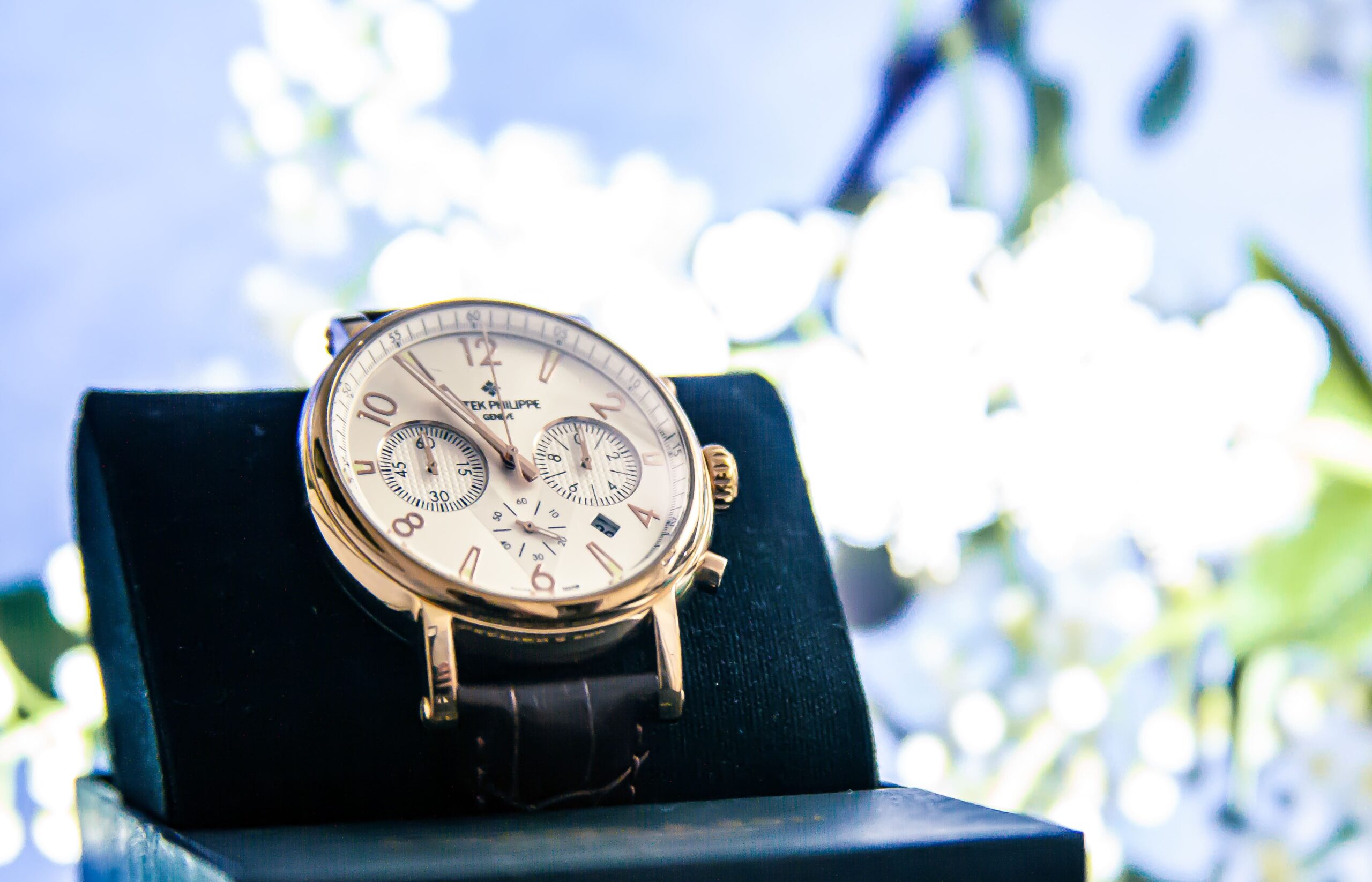 The Types of Patek Philippe Watches We Purchase
We admire the artistry and distinctiveness inherent in every Patek Philippe design.
Be it the legendary Calatrava, celebrated for its timeless elegance, the Aquanaut, a modern classic, or the sophisticated Nautilus, we are keen on an extensive array of Patek Philippe models.
We also have a keen interest in the Grand Complications, Gondolo, and the Ellipse d'Or, to name a few.
How to Sell Your Patek Watch to Us
Selling your watch to us is a straight forward process:
Contact Us:
Reach out to us via phone, email, or our online form. Provide us with details about your watch, including the model, condition, and any accompanying accessories like the original box or papers.
Free Valuation
:
Our team of experts will assess your watch based on the information provided and current market trends. We will then offer you a no-obligation quote
Send or Bring in Your Watch:
If you're happy with the quote, you can send us your watch or bring it to our location. We handle every watch with utmost care and respect.
Final Assessment and Payment:
Upon receiving your watch, we will conduct a final assessment. If everything checks out, we will confirm the offer and process the payment immediately.
Tips for Maximising the Value of Your Watch
Regular maintenance can keep your watch in optimal working condition and enhance its value.
Original packaging and documentation can significantly increase the value of your watch.
While personal engravings might hold sentimental value, they can decrease the resale value of your watch.
Ready to Sell? Contact Us Today!
If you want to sell your Patek Philippe watch and get the best value, contact us today. Whether you choose to sell online or book an appointment to visit us at our London showroom, we're always happy to make an offer.
What Makes Patek Philippe Watches So Valuable?
Patek Philippe timepieces, including the iconic Nautilus, Aquanaut, and Calatrava, are renowned for their craftsmanship and intricate designs. Their limited production numbers and high demand mean that Patek Philippe watches hold their value exceptionally well, making them a great investment.
Is It Secure to Sell Your Patek to Us?
Absolutely! We understand that Patek Philippe watches are valuable assets. Trust us to give you a fair and transparent deal. Our transactions are secure, and we prioritise the safety and privacy of our clients.
Instant Cash Offers: How Do They Work?
Once we receive your watch and finalise the valuation, we offer instant cash. This ensures that you get the value of your watch without any delays. Our aim is to make the selling process as swift and efficient as possible.
What Patek Philippe Models Are in High Demand?
We buy all kinds of Patek Philippe watches, from the Nautilus to the Gondolo.
However, certain models like the Aquanaut and Calatrava command high prices due to their popularity and limited availability.
Why Trust Us with Your Precious Timepiece?
With years of experience in the watch industry, we are trusted watch buyers in London. Our clients choose to sell their Patek Philippe to us because of our transparency, competitive offers, and exceptional customer service.
Is Patek Philippe more expensive than Rolex?
Yes, generally speaking, Patek Philippe watches tend to be more expensive than Rolex watches. While both brands are luxury watchmakers with a rich history and reputation for excellence, Patek Philippe is often considered more of a high-end, exclusive brand.
Their timepieces are often produced in limited quantities and feature intricate complications, which contribute to their higher price points. Rolex, on the other hand, produces watches on a larger scale and, while still considered luxury, has models that are more accessible in terms of price.
Is Patek owned by Rolex?
No, Patek Philippe and Rolex are two separate and independent companies. Patek Philippe is a Swiss luxury watch manufacturer founded in 1839 and is based in Geneva.
It remains family-owned, with the Stern family holding ownership since the 1930s. Rolex, founded in 1905 by Hans Wilsdorf, is also an independent company and is not affiliated with Patek Philippe in terms of ownership or management.
Who wears a Patek Philippe Brand?
Patek Philippe are worn by a diverse group of individuals, including royalty, celebrities, business magnates, and watch enthusiasts. Due to their exclusivity, craftsmanship, and high price points, they are often associated with affluence and prestige.
Notable wearers of Patek Philippe watches include Queen Elizabeth II, Brad Pitt, Ellen DeGeneres, and LeBron James, among others. Additionally, many collectors and aficionados appreciate Patek Philippe for its history, intricate complications, and investment value.