Sell Your Omega Watch- Unrivalled Service and Top-tier Value Assured
Omega, a Swiss watchmaking powerhouse since 1848, stands as a testament to precision, luxury, and innovation.
From being a part of monumental space missions to being the official timekeeper of the Olympics, Omega watches are a fusion of style and performance.
If you're thinking, "Where should I sell my Omega watch?" you've come to the right destination. We're devoted to providing a seamless, rewarding experience for selling your cherished Omega timepiece.
"Deciding to sell my Omega Speedmaster was not an easy decision, but the team made the process incredibly smooth. Their professionalism, transparency, and knowledge of luxury watches were truly impressive. They provided a fair valuation and handled my watch with the utmost care. The entire process was quick and hassle-free, and I received immediate payment. I highly recommend SellMyWatch to anyone looking to sell their luxury watch. They truly deliver a service that is top-notch."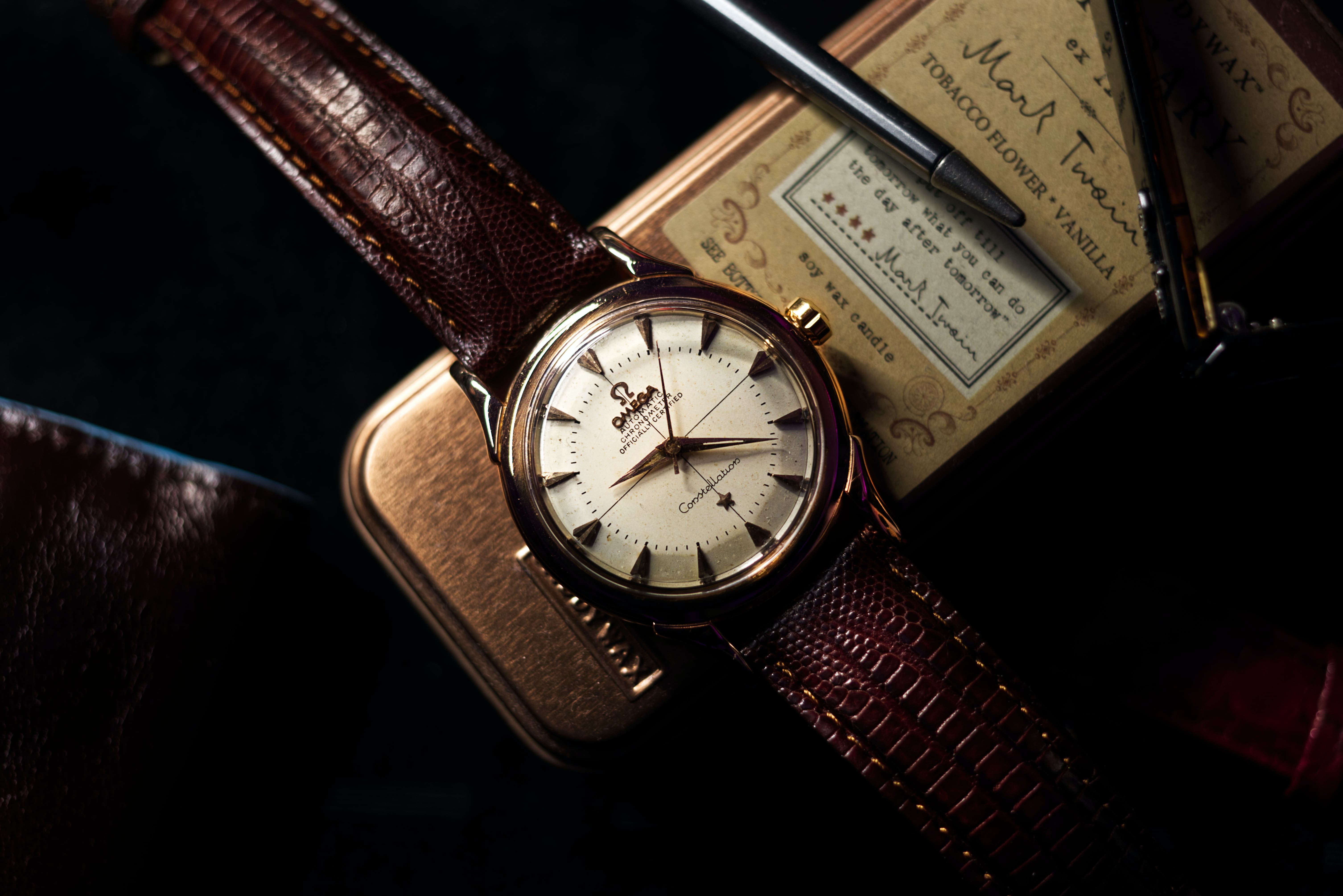 Why Sell Your Omega Watch to Us
Choosing the right buyer for your Omega watch is crucial. We take pride in offering a service that reflects the excellence of the watches we acquire.
Our team, with its deep-rooted knowledge and experience with luxury Swiss watches, ensures you receive a fair and accurate valuation for your Omega.
Our method is swift, efficient, and transparent, with no hidden fees. We offer immediate payment upon agreement, making the selling process a breeze.
Our numerous customers are proof of our dedication to honesty and superior service in our dealings.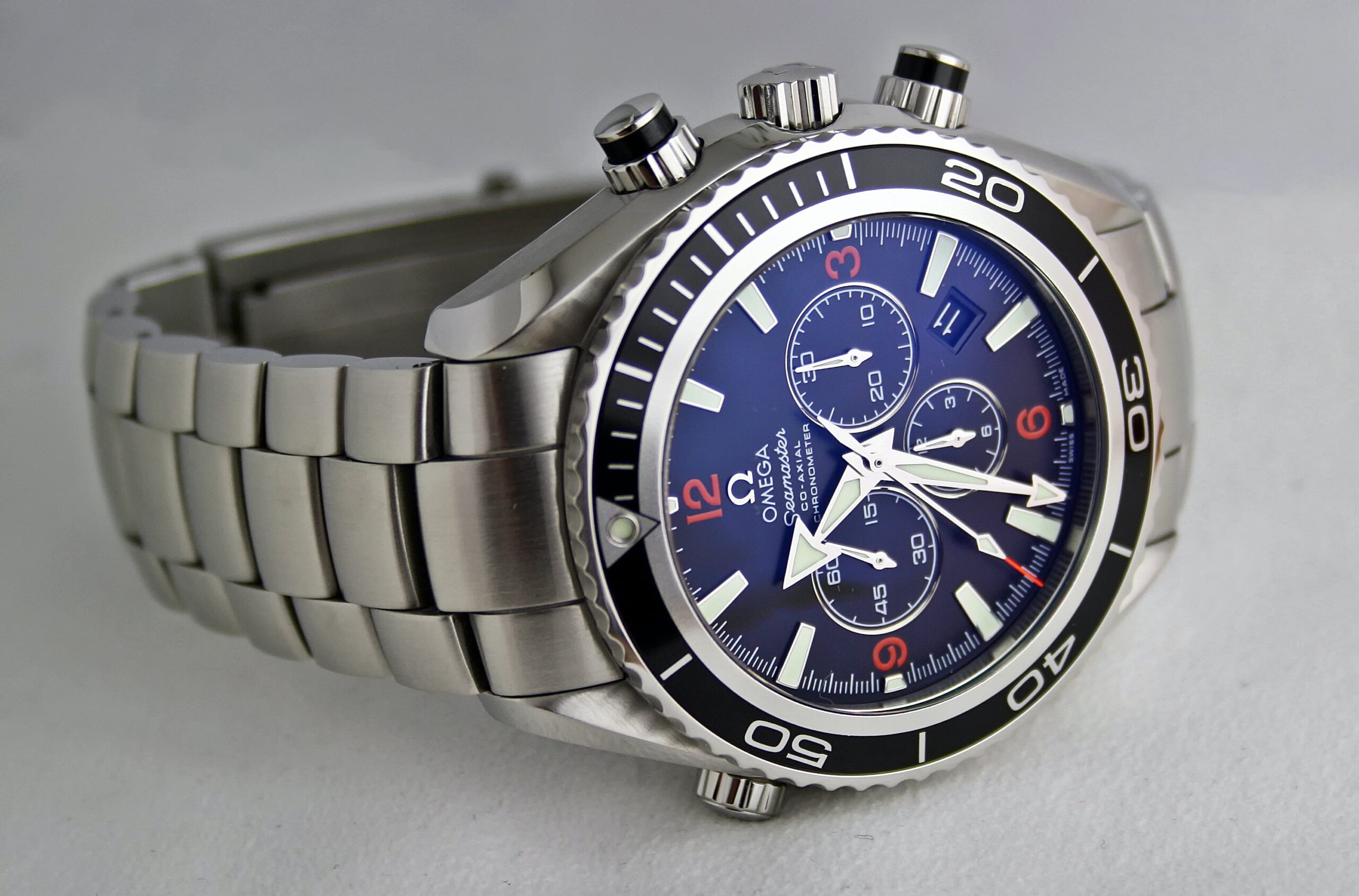 The Types of Omega Watches We Buy
We appreciate the craftsmanship and individuality of each Omega model.
Whether it's the iconic Speedmaster, known for its lunar voyage, the Seamaster, loved by divers and James Bond alike, or the elegant Constellation, we're interested in a wide range of Omega watches. We also welcome the De Ville, Railmaster, and Planet Ocean, among others.
If you own a model not listed here, please contact us – we're always eager to explore unique timepieces.
How to Sell Your Omega Watch to Us
Selling your Omega watch to us is a straightforward process:
Contact Us:
Reach out to us via phone, email, or our online form. Provide us with details about your watch, including the model, condition, and any accompanying accessories like the original box or papers.
Free Valuation
:
Our team of experts will assess your watch based on the information provided and current market trends. We will then offer you a no-obligation quote
Send or Bring in Your Watch:
If you're happy with the quote, you can send us your watch or bring it to our location. We handle every watch with utmost care and respect.
Final Assessment and Payment:
Upon receiving your watch, we will conduct a final assessment. If everything checks out, we will confirm the offer and process the payment immediately.
Tips for Maximising the Value of Your Omega Watch
Regular maintenance can keep your watch in optimal working condition and enhance its value.
Original packaging and documentation can significantly increase the value of your watch.
While personal engravings might hold sentimental value, they can decrease the resale value of your watch.
Ready to sell your Omega watch?
Reach out to us today for a free, no-obligation quote.
You can contact us via phone, email, or by filling out our online form. Our friendly and professional team is always ready to assist you.Selling your Omega watch doesn't have to be a daunting task. At SellMyWatches, we strive to make the process as smooth and rewarding as possible.
With our expertise, transparency, and commitment to customer satisfaction, you can rest assured that you're getting the best value and service for your timepiece. Don't let your Omega watch gather dust in a drawer – turn it into cash today. Contact us now and discover the true value of your Omega watch.
Are Omega watches worth anything?
Yes, Omega watches are highly valued in the luxury watch market. They are known for their quality, precision, and durability, and some models can fetch high prices, especially rare or vintage pieces. The exact value of an Omega watch can depend on several factors, including the model, age, condition, and whether it has the original box and papers.
Do Omega watches go down in value?
Like any luxury item, the value of an Omega watch can fluctuate based on market trends, the condition of the watch, and its rarity. However, Omega is a respected brand with a long history, and many of their watches retain a significant portion of their value over time. Certain models, particularly rare or vintage pieces, can even appreciate in value.
Can you make money in Omega watches?
It is possible to make money selling Omega watches, particularly if you have a rare or vintage model. However, like any investment, it's not guaranteed.
The value of a watch can depend on many factors, including market trends, the condition of the watch, and its rarity. It's always a good idea to have your watch appraised by a trusted expert to understand its potential value.
What is the most in demand Omega?
The Omega Speedmaster Professional, also known as the "Moonwatch", is one of the most in-demand models due to its iconic status and association with space exploration.
Other popular models include the Seamaster, particularly the Diver 300M model associated with James Bond, and the elegant Constellation. However, demand can vary based on trends and individual preferences.