Sell Your Breitling Watch to Us – The Best Value and Service Guaranteed
Breitling, a name synonymous with precision and luxury, has been crafting exquisite timepieces since 1884. Known for their robust and reliable nature, Breitling watches have graced the wrists of aviators, divers, and style enthusiasts alike.
If you've been contemplating, "How do I sell my Breitling watch?" you're not alone.
Many Breitling owners face this question, often accompanied by concerns about the selling process, the value of their watch, and finding a trustworthy buyer.
At SellMyWatches, we understand these concerns and are here to provide a seamless, rewarding experience for selling your pre-owned Breitling watch.
"I had an old Breitling Navitimer that was gathering dust in my drawer. After doing some research, I decided to sell it to SellMyWatches. I was pleasantly surprised by the seamless experience. Their team was incredibly knowledgeable and provided me with a fair valuation for my watch. The transaction was smooth, and I appreciated their transparency and prompt payment. I felt valued as a customer and would highly recommend SellMyWatches to anyone looking to sell their luxury watch. They truly exceeded my expectations."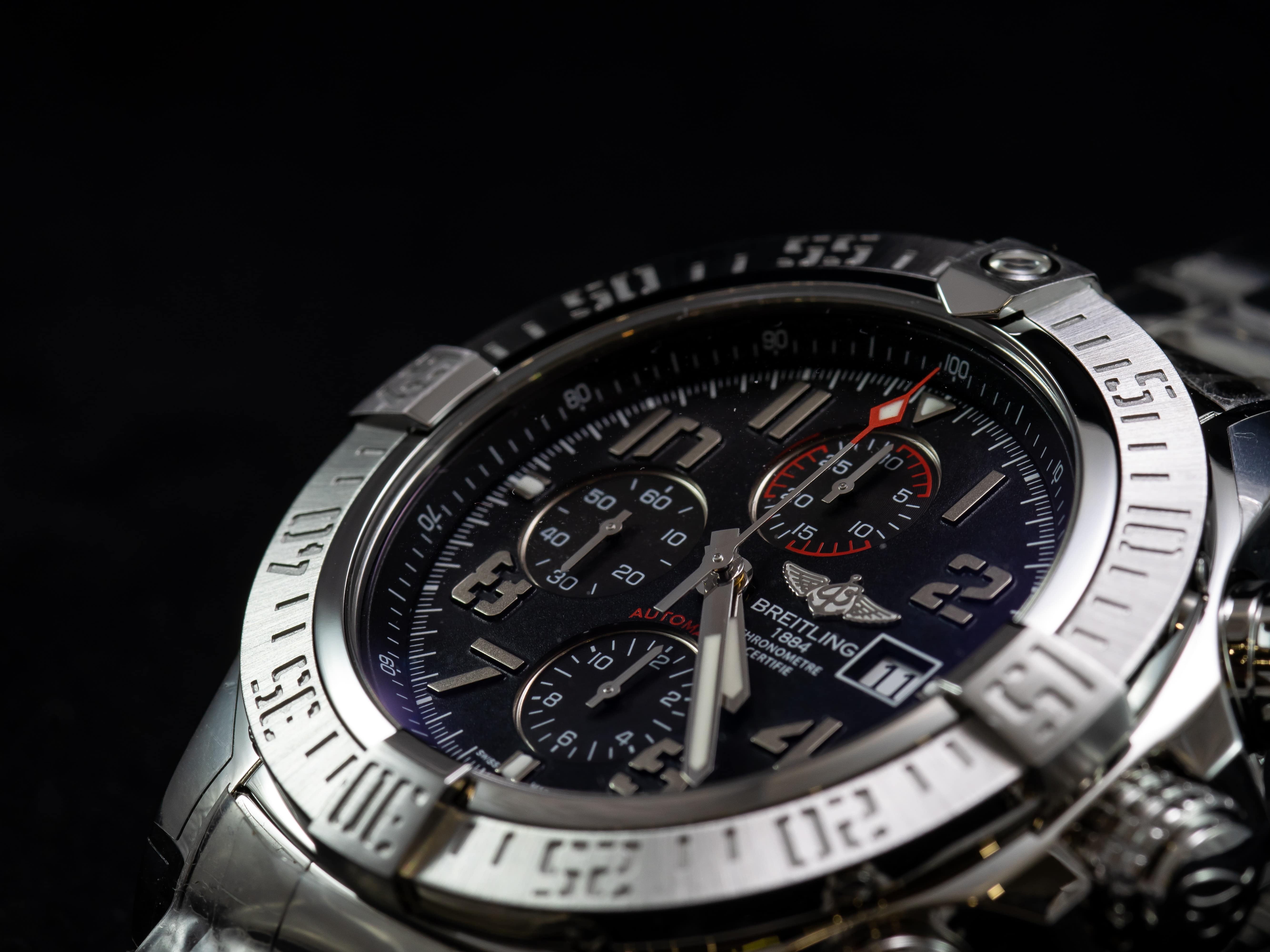 Why Sell Your Breitling Watch to Us
Choosing the right buyer for your Breitling watch is crucial. We pride ourselves on offering a service that is as exceptional as the timepieces we buy.
Our team of experts has extensive knowledge and experience in dealing with luxury Swiss watches, ensuring you receive a fair and accurate valuation for your Breitling.
Our process is quick, efficient, and transparent, with no hidden fees. We offer immediate payment upon agreement, providing a hassle-free solution for selling your watch.
But don't just take our word for it – our numerous satisfied customers attest to our commitment to excellence and integrity in our dealings.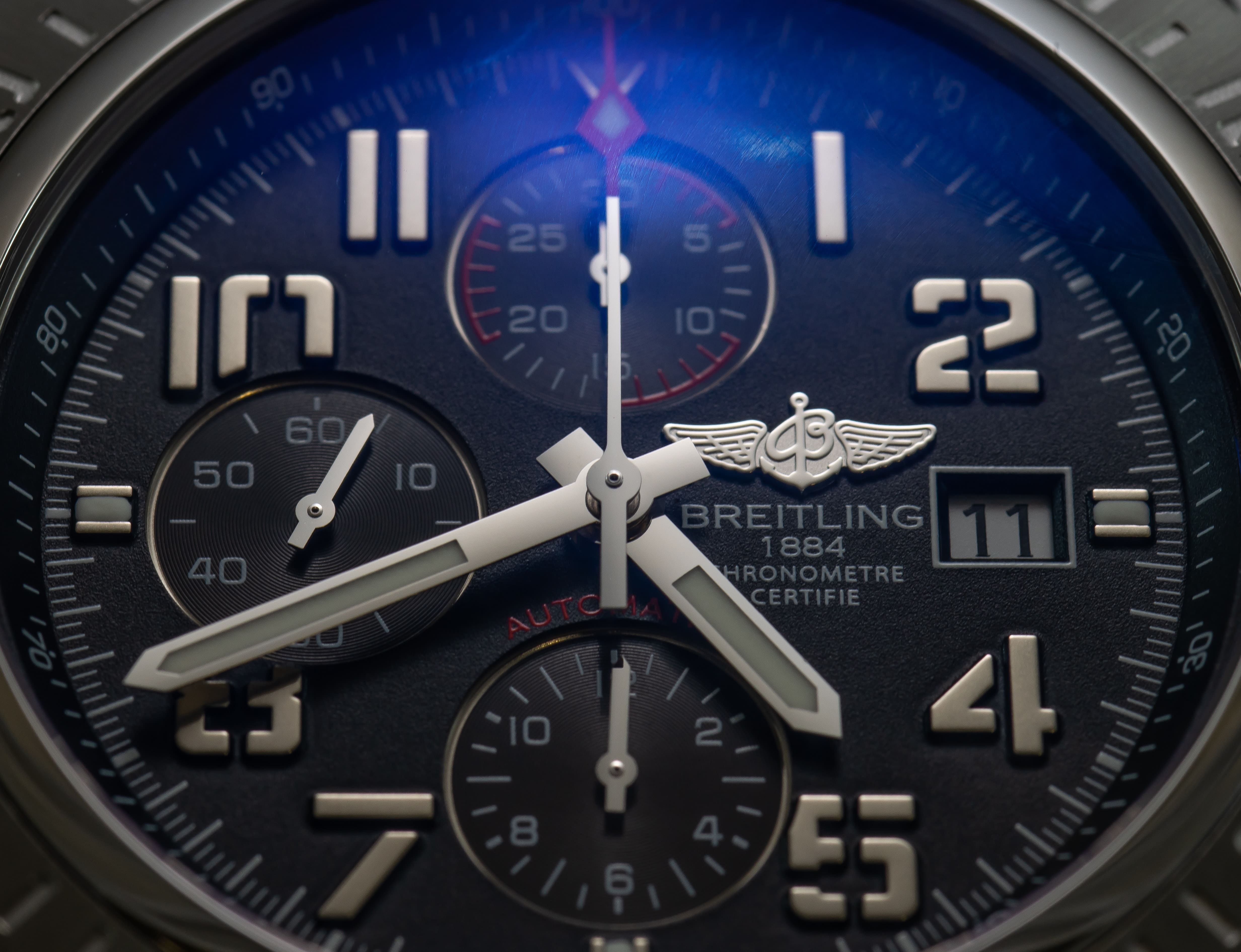 The Types of Breitling Watches We Buy
We appreciate the craftsmanship and uniqueness of each Breitling model.
Whether it's the iconic Navitimer, known for its aviation roots, the SuperOcean, a favorite among divers, or the elegant and sophisticated TransOcean, we are interested in a wide range of Breitling watches.
We also welcome the Chronomat, Montbrillant, and the Bentley Motors, among others.
If you have a model not listed here, please don't hesitate to contact us – we're always excited to explore unique pieces.
How to Sell Your Breitling Watch to Us
Selling your Breitling watch to us is a straightforward process:
Contact Us:
Reach out to us via phone, email, or our online form. Provide us with details about your watch, including the model, condition, and any accompanying accessories like the original box or papers.
Free Valuation
:
Our team of experts will assess your watch based on the information provided and current market trends. We will then offer you a no-obligation quote
Send or Bring in Your Watch:
If you're happy with the quote, you can send us your watch or bring it to our location. We handle every watch with utmost care and respect.
Final Assessment and Payment:
Upon receiving your watch, we will conduct a final assessment. If everything checks out, we will confirm the offer and process the payment immediately.
Tips for Maximising the Value of Your Breitling Watch
Regular maintenance can keep your watch in optimal working condition and enhance its value.
Original packaging and documentation can significantly increase the value of your watch.
While personal engravings might hold sentimental value, they can decrease the resale value of your watch.
Contact Us
Ready to sell your Breitling watch? Contact us today for a free, no-obligation quote. You can reach us via phone, email, or by filling out our online form. Our friendly and professional team is always ready to assist you.
Do Breitling watches have resale value?
Yes, Breitling watches do have resale value. As a renowned luxury watch brand known for its quality, precision, and durability, Breitling watches often retain a significant portion of their original value. The exact resale value depends on several factors, including the model, age, condition of the watch, and whether original packaging and documentation are available.
What is the most collectible Breitling watch?
The Breitling Navitimer is often considered the most collectible Breitling watch. Introduced in 1952, the Navitimer is known for its unique slide rule bezel used by pilots for navigation calculations. Vintage Navitimers, especially those in excellent condition or with rare features, are highly sought after by collectors.
Do Breitlings increase in price?
While not every Breitling watch will increase in price over time, certain models and vintage pieces can appreciate in value, especially if kept in excellent condition.
Limited edition models, discontinued pieces, and iconic models like the Navitimer or Chronomat are more likely to see an increase in value over time. However, it's important to note that watches should primarily be bought for enjoyment, not as an investment.
How can you tell what year a Breitling watch is?
The year of a Breitling watch can often be determined by its serial number, which is usually engraved on the side or back of the watch case. Breitling has a system of unique serial numbers for each watch they produce.
These serial numbers can be cross-referenced with Breitling's records to determine the production year of the watch. It's recommended to have this done by a professional or a trusted watch dealer to ensure accuracy.