Sell Your Tag Heuer Watch
You may have a Tag Heuer watch that you no longer wear or need, or perhaps you're struggling to find a buyer who will give you a fair price for your watch.
We offer competitive prices for Tag Heuer watches and make the selling process easy and convenient for you.
We are experts in Tag Heuer watches and can accurately value your watch.
We provide a fast and secure payment process.
We offer a no-obligation, free valuation service.
We have a reputation for treating our customers fairly and providing excellent customer service.
Don't let your Tag Heuer watch collect dust in a drawer, sell it to us and get a great price for it. Contact us today to get started!
"I had a Tag Heuer watch that I no longer wore, and I wasn't sure how to sell it. I found this company online and decided to give them a try. I was impressed with their expertise and professionalism. They gave me a fair price for my watch and made the process easy and convenient. I'm very satisfied with the service I received and would definitely recommend them to anyone looking to sell their Tag Heuer watch."
Welcome to our website, where we specialise in buying new and pre-owned Tag Heuer watches from customers who are looking to sell and get money for their watches.
Tag Heuer is a luxury Swiss watch brand that has been in operation since 1860. The company is known for its precision timepieces and innovative designs. Some of the most popular models include the Carrera, Monaco, and Aquaracer. Also, lets not forget the Tag Formula 1.
If you are interested in selling a Tag Heuer watch to us, we would be happy to provide you with a quote. To get started, simply fill in our from on the home page and provide some details on your watch and we will assess its condition and provide you with a quote.
If you are unsure of how to sell a used Tag Heuer watch, we can guide you through the entire process. We will handle all the details and ensure that you receive a fair price for your watch.
We understand the value of your Tag Heuer watch and we will make sure you get the best deal when you come to sell it. We will keep you informed every step of the way, and our goal is to make the process as easy and stress-free as possible.
So, if you're looking to sell your watch, please don't hesitate to contact us. We would be more than happy to assist you.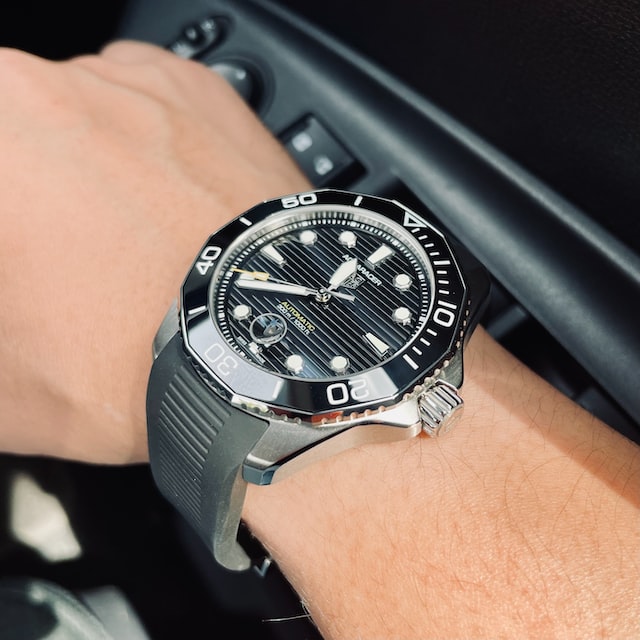 "I was hesitant to sell my Tag Heuer watch at first, but the team at Sell My Watches made the process so easy and stress-free. They provided me with a fair quote for my watch and handled all the details, from arranging shipping to finalising payment. I was impressed with their knowledge of the Tag Heuer brand and the care they took in assessing the condition of my watch. I would highly recommend Sell My Watches to anyone looking to sell their Tag watch."