Sell My Tag Heuer Watch
TAG Heuer, an esteemed Swiss watchmaking brand, has led the way in accurate timekeeping since its inception in 1860.
Renowned for their cutting-edge styles, superior performance, and ties to the worlds of sports and cinema, TAG Heuer timepieces represent luxury and elegance.
Wondering, "Where can I sell my TAG Heuer watch?" Look no further. We offer expert guidance to ensure a smooth and beneficial process when you decide to sell your pre-loved TAG Heuer watch.
"I had the pleasure of selling my TAG Heuer watch through SellMyWatches, and the entire experience exceeded my expectations. Right from the first interaction to the final transaction, their team demonstrated utmost professionalism, clarity, and extensive expertise. They proposed a reasonable price for my watch, ensuring the process was swift and effortless. What stood out for me was their exceptional customer service – they were attentive to all my inquiries and consistently ensured my comfort throughout the process. I strongly endorse SellMyWatches for anyone seeking to sell their high-end watch. Their service is truly unmatched."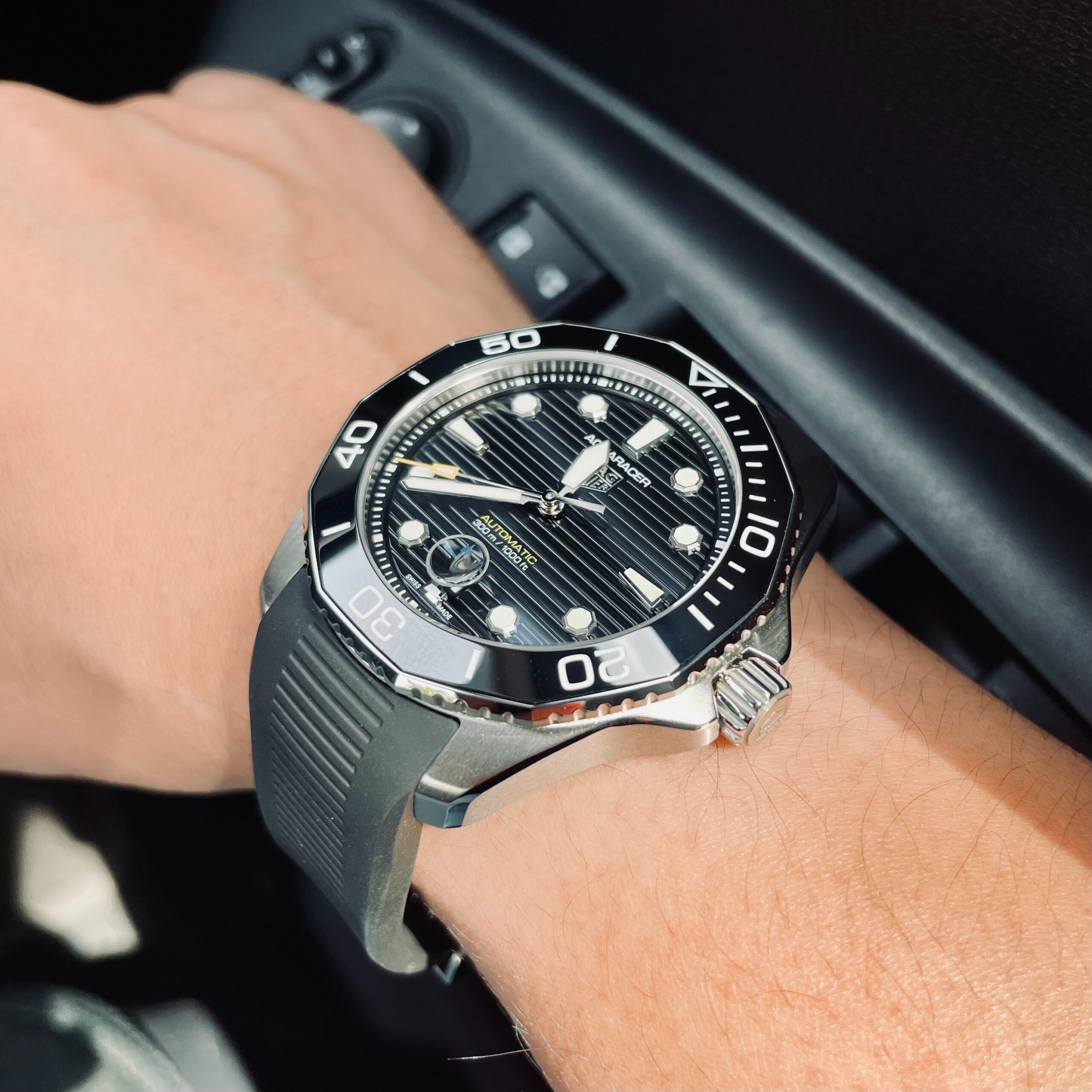 Why Sell Your TAG Heuer Watch to Us
Selecting the ideal buyer for your TAG Heuer watch is a crucial decision. We stand out by offering a service that matches the excellence of the timepieces we acquire. Our team, comprised of experts in luxury Swiss watches, ensures that your TAG Heuer is appraised fairly and accurately, reflecting its true market value.
Our process is designed to be swift, efficient, and transparent. We eliminate the complexity often associated with selling luxury items, ensuring a straightforward experience without hidden fees. Our approach is centered around making the selling process as convenient and clear as possible for you.
A standout feature of our service is the promise of immediate payment upon agreement. This commitment to promptness provides a quick and effortless resolution, allowing you to move forward without delay. We understand the importance of your time and strive to make every transaction seamless and satisfactory.
The trust and satisfaction of our customers are paramount, and this is echoed in the glowing testimonials we've received. These endorsements are a testament to our dedication to excellence and integrity. By choosing us, you're partnering with a team that not only understands the value of your TAG Heuer watch but also respects and honors its prestige with a professional and dignified selling experience.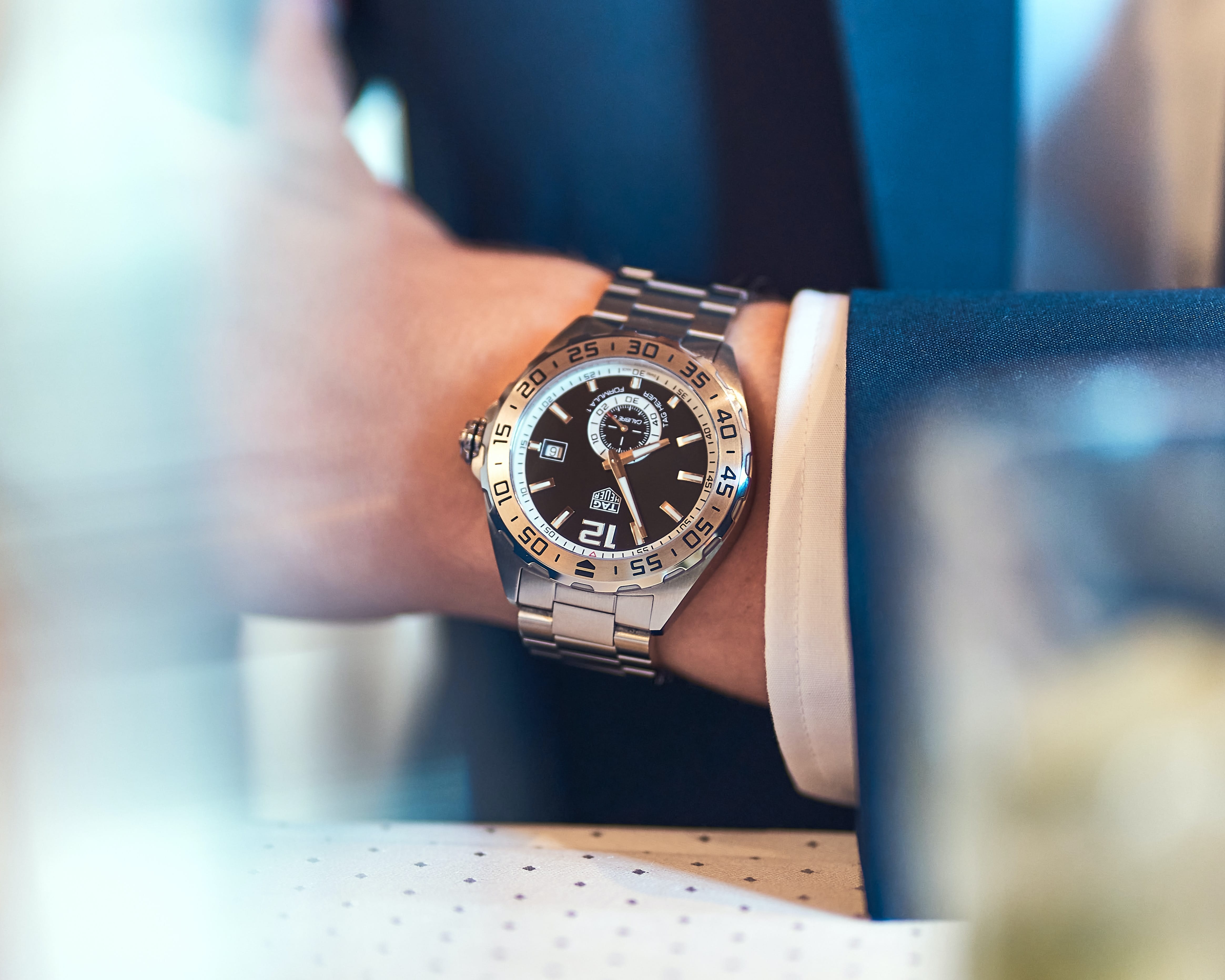 Exploring the Variety of TAG Heuer Watches We Purchase
At our establishment, we hold a deep appreciation for the artistry and distinctiveness inherent in each TAG Heuer watch. TAG Heuer's diverse range of models, each with its own story and character, captures our interest and admiration.
Our collection interest spans across various iconic models. This includes the Tag Heuer Carrera, renowned for its connection to the exhilarating world of motor racing, and the Tag Heuer Monaco, celebrated for its unique square case and its famous association with the legendary Steve McQueen. Additionally, the Tag Heuer Aquaracer series, highly favored by diving enthusiasts for its robustness and reliability, is also among the models we eagerly seek.
Moreover, our interest is not limited to these models alone. We are equally enthusiastic about acquiring other TAG Heuer watches such as the elegant Link, the sporty Tag Heuer Formula 1, and the vintage-inspired Autavia. Each of these models embodies the innovation and excellence that TAG Heuer is known for.
If you possess a TAG Heuer watch that hasn't been mentioned, we encourage you to reach out to us. We are always keen to discover and explore unique and rare pieces. Our passion for TAG Heuer watches extends beyond the mainstream models, as we cherish the opportunity to encounter watches that are out of the ordinary.
How to Sell Your TAG Heuer Watch to Us
Selling your TAG Heuer watch to us is a straightforward process:
Contact Us:
Reach out to us via phone, email, or our online form. Provide us with details about your watch, including the model, condition, and any accompanying accessories like the original box or papers.
Free Valuation
:
Our team of experts will assess your watch based on the information provided and current market trends. We will then offer you a no-obligation quote
Send or Bring in Your Watch:
If you're happy with the quote, you can send us your watch or bring it to our location. We handle every watch with utmost care and respect.
Final Assessment and Payment:
Upon receiving your watch, we will conduct a final assessment. If everything checks out, we will confirm the offer and process the payment immediately.
Tips for Maximising the Value of Your TAG Heuer Watch
Regular maintenance can keep your watch in optimal working condition and enhance its value.
Original packaging and documentation can significantly increase the value of your watch.
While personal engravings might hold sentimental value, they can decrease the resale value of your watch.
Get in Touch to Sell Your TAG Heuer Watch
Are you considering selling your TAG Heuer watch? Reach out to us for a complimentary, no-pressure valuation. Our contact channels include phone, email, or a simple submission through our online form. Our team, known for their friendliness and professionalism, is ready to provide you with all the assistance you need.
We understand that selling a luxury watch like a TAG Heuer can seem overwhelming. That's why we're dedicated to ensuring a smooth and beneficial experience for you. Our process is designed to be straightforward and rewarding, removing any stress or complexity.
Our expertise in luxury watches, coupled with a transparent approach and a strong focus on customer satisfaction, guarantees that you receive the best possible value and service for your TAG Heuer. There's no need to let your exquisite timepiece sit unused. Transform it into cash today. Get in touch with us to uncover the true worth of your TAG Heuer watch.
How much is my TAG Heuer watch worth?
The value of a TAG Heuer watch can vary greatly depending on several factors, including the model, age, condition, and whether you have the original box and documentation. Limited edition and vintage models can also fetch higher prices. To get an accurate valuation, it's best to have your watch appraised by us or a trusted watch dealer.
Does TAG Heuer hold value?
TAG Heuer is a respected brand in the luxury watch market, and many of their models do hold value over time. However, like any luxury item, the value can fluctuate based on market trends, the condition of the watch, and its rarity. Certain models, like the Carrera and Monaco, are particularly well-regarded and may hold their value better.
Is TAG Heuer considered a luxury watch?
Yes, TAG Heuer is considered a luxury watch brand. They are known for their high-quality craftsmanship, innovative designs, and precision timekeeping. TAG Heuer watches are often associated with sports and Hollywood, further enhancing their luxury status.
What is the rarest TAG Heuer?
One of the rarest TAG Heuer watches is the Monaco V4. This watch is notable for its revolutionary belt-driven transmission and linear mass, which replaced the traditional mechanical movement. The Monaco V4 was limited to only a few pieces, making it highly sought after by collectors.
How to Check TAG Heuer Serial Number
To check the serial number of your TAG Heuer watch, you need to locate it on the watch itself. Typically, the serial number is engraved on the back of the watch case. It's a combination of letters and numbers and is unique to each watch.
Once you have the serial number, you can verify it by contacting TAG Heuer's customer service or visiting an authorised TAG Heuer retailer. They can confirm the authenticity of the watch and provide additional information about its model and production date.
What Does TAG Heuer Mean?
TAG Heuer combines the initials and surname of "Techniques d'Avant Garde" (TAG) and "Heuer," the last name of the company's founder, Edouard Heuer. TAG refers to the innovative approach of the company in watchmaking, while Heuer acknowledges the rich history and legacy of the brand, which was established in 1860.
Together, TAG Heuer symbolises a fusion of cutting-edge technology and traditional craftsmanship in the field of luxury timekeeping.